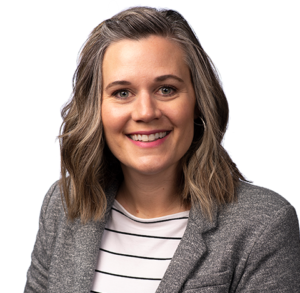 Kristi Kranz, Training Manager, CPCM
Kristi Kranz joined CPCM in February 2019. Kristi received a Bachelor of Science in K-8 Education from St. Cloud State University and a Master's degree in Educational Leadership through Southwest Minnesota State University. After spending four years as a classroom teacher, she moved to the Sioux Falls area and spent the next 12 years at Sioux Empire United Way. In her role as a Community Impact Director, Kristi worked with local non-profits through the grant management process and also helped facilitate the process of identifying solutions to unmet needs within the community. In February of 2019, Kristi joined the team at The Center for the Prevention of Child Maltreatment. As the SANE (Sexual Assault Nurse Examiner) Program Coordinator, she worked with content experts and other stakeholders to provide training, support, and other resources to healthcare professionals across the state in order to improve the access and delivery of services to both child and adult victims of sexual assault. Kristi is also the project manager for the annual Community Response to Child Abuse Conference which is held in October. She was promoted to Training Manager in April 2022. Kristi has been continually "called" to serve vulnerable populations, especially children. She feels blessed to be part of the CPCM team and helping with such an important mission.
Kristi and her husband, Josh, have two daughters.