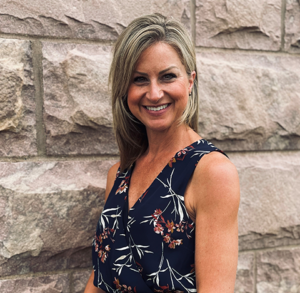 Teri Beeson, SANE Training Coordinator, CPCM
Teri has a Master of Science in Administration with a Specialization in Organizational Leadership and a Bachelor of Science with majors in Criminal Justice and Sociology. Her professional experiences include victim, patient, and student advocacy through a career that includes positions with the South Dakota Unified Judicial System, Sanford Health, Sanford Transplant, and the Beresford School District. Teri has served her community in several capacities, volunteering her time as a member of Beresford City Council, the Beresford Housing and Redevelopment Committee, as well as the Beresford Parental Advisory Committee.
Teri coordinates efforts to provide training, support, and other resources to healthcare professionals across the state to improve the access and delivery of services to both child and adult victims of sexual assault.
Teri lives in Beresford with her daughter and her very large cat, Mr. Whiskerson.