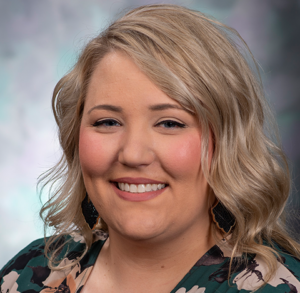 Tracy Bird, CAASt Program Coordinator, CPCM
Tracy received her Bachelor of Science from the University of Minnesota College of Biological Sciences in Ecology, Evolution and Behavior with a minor in Spanish. Tracy obtained her Master of Public Health from the University of South Dakota and is currently enrolled in the Child & Adult Advocacy Studies (CAASt) and the PhD in Health Sciences programs at USD. Her professional experiences include patient advocacy and development and implementation of the No Hit Zone program at Sanford Child's Voice, project management and supervision of community-based, longitudinal research studies focusing on maternal and child health as well as COVID-19 clinical trials at Avera Center for Pediatric and Community Research, and program direction and grant management related to hospital preparedness and response with the South Dakota Department of Health.
Tracy's past professional experiences and academic achievement has provided a solid foundation for her role of CAASt Project Coordinator. Within this role Tracy will provide technical assistance, training, mentorship, workgroup coordination and resource development in support of the CAASt program and other CPCM strategic goals.
Tracy is a native of Brandon, SD and currently lives in Sioux Falls, SD with her husband and two dogs.