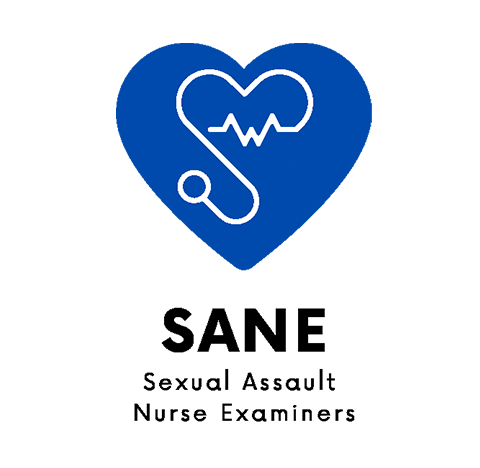 SANE Courtroom Testimony: Instruction for SANEs, Prosecutors, and Advocates
SANE Courtroom Testimony: Instruction for SANEs, Prosecutors, and Advocates
Class meets virtually and in-person
Virtual: Fridays, October: 13, 20, and 27 from 9:00am – 1:00pm CST
In-Person Mock-Courtroom Options: (participants can select which date and location to attend)
Friday, November 3 from 9:00am to 4:00pm in Pennington County
Friday, November 17 from 9:00am to 4:00pm in Minnehaha County
This training opportunity will provide SANEs an overview of the courtroom process and roles and strategies for effective testimony. Attorneys will gain insight into the role of SANEs and the information they can provide in the testimony process.
Through the course of three virtual sessions and the opportunity to participate in an in-person courtroom simulation, participants will: receive an overview of the criminal justice system of SD and SD sexual assault laws, prepare for trial and expert qualification, learn the elements of direct and cross examination, and participate in a mock trial experience.
Session One: Overview of criminal justice system, sexual assault laws in SD, forensic exams and post assault care
Session Two: Curriculum Vitae, defining expert witness, pre-trial preparation, qualifying the expert witness, testimonial foundations
Session Three: Direct examination, cross examination, advanced concepts in expert testimony
In-Person Session:

Mock-Trial, In-Person Courtroom Simulation
The training is being made possible through a partnership of: Center for the Prevention of Child Maltreatment and SD Network Against Family Violence and Sexual Assault.
Trainers:
Tracey Decker, JD, Attorney Consultant, SD Network Against Family Violence and Sexual Assault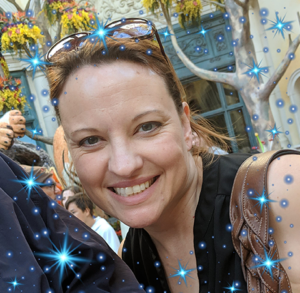 Tracey Dollison Decker has practiced as an attorney in the Rapid City area since she graduated from the Knudson School of Law at the University of South Dakota in 1999. Tracey worked as an attorney with the Pennington County State's Attorney's Office for nearly 20 years. For the majority of that time, she zealously worked to bring justice to victims and safety to the community through her prosecutions of sexual assault, domestic violence, child abuse and homicide cases. She also served briefly as the Director of Victim's Assistance in Pennington County where she directly served victims of crime, advocating for them and supporting them through the criminal justice process. Tracey is not new to the South Dakota Network because throughout her time as a prosecutor she worked as a trainer for SDNAFVSA, traveling across South Dakota to train law enforcement officers, prosecutors and victim advocates about the dynamics of domestic violence and sexual assault. Tracey has previously served on the West River Human Trafficking Taskforce, the Black Hills Children's Home Child Advocacy Center Advisory Board, and the South Dakota State's Attorney's Association Board of Directors. Tracey is a past president of the Public Sector Section of the State Bar of South Dakota. She continues to support the State Bar of South Dakota through her service on its Ethics and Women In Law Committees. She currently serves on the One Heart Board of Directors in Rapid City, SD. Over the years Tracey has been recognized for her work with crime victims by having been awarded the WAVI Victim's Champion Award and the Western South Dakota Child Protection Council's Building Strong Families Award. Tracey currently lives in Rapid City with her two sons, Jacob and Lee.
Lara Roetzel, JD, State's Attorney, Pennington County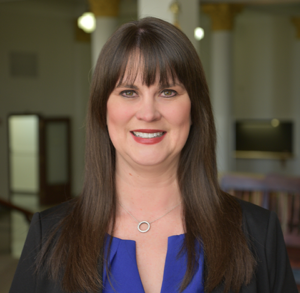 Lara Roetzel is the State's Attorney for Pennington County. For twenty-six years, Lara has been passionately advocating for victims, for justice and striving to prosecute the right people for the right reasons. She specializes in crimes of sexual violence and violence against women. Lara's cases have been featured on television in episodes of "Snapped" and "See No Evil." She is a member of the West River Human Trafficking Task Force and a statewide trainer for the South Dakota Network Against Family Violence and Sexual Assault. In 2017, Lara was named the South Dakota Prosecutor of the Year by the South Dakota State's Attorney Association. She is a wife, mother of five, and a chronic volunteer.
Michael Moore, JD, State's Attorney, Beadle County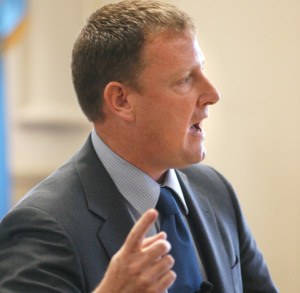 Michael Moore earned a B.A. in History from Ohio Dominican University and a J.D. from University of South Dakota School of Law. He has been a prosecutor with the Beadle County State's Attorney in Huron, South Dakota since 1994, when he started as a Deputy State's Attorney. He was elected as the State's Attorney for Beadle County in 1996.
Mr. Moore has trained law enforcement, prosecutors and advocates about domestic violence and sexual assault throughout the State of South Dakota and this country. Mr. Moore has lectured for NDAA, FLETC, South Dakota State's Attorneys Association, Huron Police Department and the SD Trial Lawyers People's Law School on topics such as domestic violence, successful homicide prosecution, use of a computer forensic expert in court, sexual assault prosecution, search and seizure, criminal law and procedures and prosecutor ethics.
Mr. Moore is honored to have served as the President of the National District Attorney's Association (2014/15). Mr. Moore also currently serves as a Council Member on the ABA Criminal Justice Section Council and as Co-Chair of the Prosecution Function Committee within the CJS. Mr. Moore is a past President of the South Dakota State's Attorneys Association and was recognized as the South Dakota Prosecutor of the Year in 2010 by the South Dakota State's Attorney Association as well as the 2012 Prosecutor of the Year by the South Dakota Domestic Violence Coordinating Committee.
Mr. Moore lives in Huron with his wife Candace and his daughters Mikena and Adison.
Crystal Johnson, JD, Deputy State's Attorney, Minnehaha County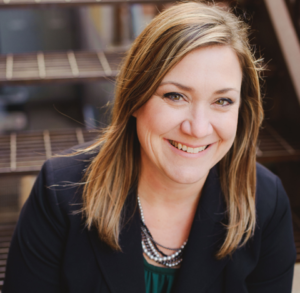 Crystal Johnson is currently a Deputy State's Attorney for Minnehaha County State's Attorneys Office. Raised in Viborg South Dakota, she graduated from the University of Sioux Falls where she was a member of the Volleyball and Women's Basketball teams. She attended and graduated from the University of Kansas School of Law and following a couple years in Wichita, Kansas, she returned to her home state in 2005. In 2014, she was selected as the South Dakota State's Attorneys Association Prosecutor of the Year. Crystal practiced as a deputy state's attorney until 2015 when she was appointed as a Magistrate Judge in the 2nd Judicial Circuit. In 2018, she had the opportunity to return to the job she loved as a prosecutor in Minnehaha County and has been there ever since. In 2020, she was appointed Interim Minnehaha County State's Attorney. In her practice she has tried cases ranging from simple assault and DWI's to rape and capital murder. Her primary focus of practice is crimes against persons, which a special interest in crimes against children. Since 2016 she has also served as an adjunct professor at University of South Dakota-Sioux Falls. In her spare time, she coaches youth basketball and volleyball, spending the weekends yelling at children as they run up and down a court, and is involved in her children's activities from being a band mom to a sports mom.
Jen Canton, MSN, RN, SANE-A, SANE-P, SANE Supervisor, Avera Health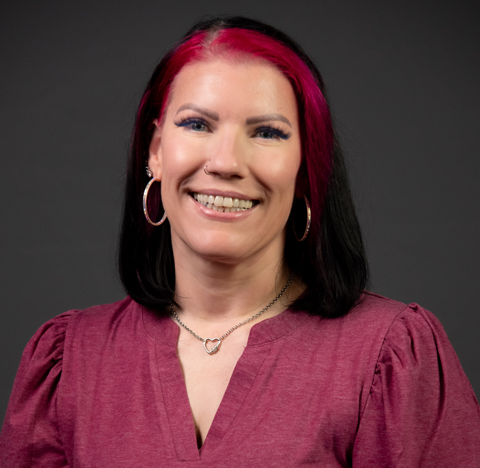 Jen Canton is the SANE Supervisor at Avera McKennan and Avel eCare in Sioux Falls, SD and the project director for two Dept of Justice grants awarded to expand post-sexual assault care to underserved areas. She has been an RN for 18 years; 10 of them as a forensic nurse. She started her nursing career in the ICU and ER before following her true passion of caring for patients who experience interpersonal violence full-time. She has an Associate degree in the Applied Science of Nursing from Walters State, a Bachelors in the Science of Nursing from Presentation College, and a Master's in forensic nursing from Duquesne University. She holds certifications in critical care nursing, emergency nursing and trauma nursing. She is SANE-A and SANE-P certified and has extensive training in intimate partner violence and strangulation. Jen also works as a forensic nurse specialist at Hennepin Healthcare in Minneapolis to assist with providing training on various topics of post-assault care to nurses and other members of the multidisciplinary team in the upper Midwest states. She is a member of the Minnehaha/Lincoln County SART team and the SD Statewide Sexual Assault Taskforce. She co-authored the first ever South Dakota Sexual Assault Response Team protocol. In addition, she has been consulted as a content expert in developing and teaching numerous SANE clinical skills labs and trainings across the state of SD in partnership with the Center for the Prevention of Child Maltreatment. When she is not working, Jennifer enjoys spending time with her 4 children and traveling to new places.
This project was supported by Grant No. 15JOVW-21-GG-00844-RURA awarded by the Office on Violence Against Women, U.S. Department of Justice. The opinions, findings, conclusions, and recommendations expressed in this publication/program/ exhibition are those of the author(s) and do not necessarily reflect the views of the U.S. Department of Justice.