The Center for the Prevention of Child Maltreatment (CPCM) is developing sustainable solutions to reduce all forms of child maltreatment in South Dakota, beginning with child sexual abuse.
Child maltreatment prevention and response is a complex issue. Responsibility for prevention efforts and corresponding promotion of child wellbeing is shared across multiple agencies and programs in the child welfare system. CPCM brings unity to the work. The three pillars of our work are:
Know: Building knowledge of best practices, data, and research.
Respond: Fostering multidisciplinary response and intervention.
Prevent: Uniting South Dakotans in prevention efforts by creating trauma-informed communities and systems.
Established by the South Dakota Legislature in 2017, CPCM aims to align local, tribal, state and federal efforts to protect children. CPCM's work product revolves around the CDC Adverse Childhood Experiences prevention strategies. The activities performed by the CPCM partners advance better coordination of programs across systems to take full advantage of the use of available resources statewide.
CPCM is operated by a staff of ten and is housed within the School of Health Sciences at the University of South Dakota. The CPCM Advisory Board is made up of community leaders, policy makers, survivors, and advocates.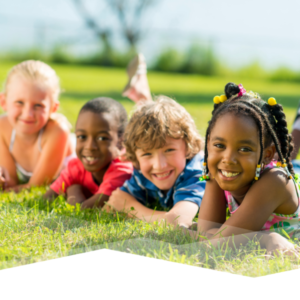 Our Mission
Center for the Prevention of Child Maltreatment's mission is to stop all maltreatment against South Dakota children in order to foster resilient families.
Our Contributions
Developed a foundation of sustainability for CPCM, including networking with service agencies state-wide.
Published the first State of South Dakota Children's Child Wellbeing Data Initiative.
Collaborated with Department of Health, developed and distributed pediatric sexual assault evidence collection kits to medical facilities and law enforcement agencies across the state.
Surveyed SD teachers and administrators to identify their knowledge of and response to reporting child abuse.
Piloted South Dakota's first regional multidisciplinary team in the Watertown area. The REACH Team serves as a unified response and prosecution team for cases of child sexual abuse and maltreatment in 13 surrounding counties.
Developed the Child and Adult Advocacy Studies graduate certificate program, in partnership with University of South Dakota, School of Health Sciences. The curriculum further develops the professional skillset of our state's service providers.
One of 20 awardees awarded the Federal Health Resources and Services Administration (HRSA) Early Childhood Comprehensive Systems (ECCS) grant that aims to strengthen integrated maternal and early childhood systems of care that include the health system as a key partner. Comprehensive, coordinated early childhood systems can ensure a stronger start for all children.
Provide research and testimony for legislation that further protects children and strengthens families.
Annual Report
Download 2022 Report
Previous Reports: 2021, 2020, 2019, 2018, 2017