Center for the Prevention of Child Maltreatment is developing sustainable solutions to reduce all forms of child maltreatment in South Dakota, beginning with child sexual abuse.
Child maltreatment prevention and response is a complex issue. Responsibility for prevention efforts and corresponding promotion of child wellbeing is shared across multiple agencies and programs in the child welfare system. CPCM brings unity to the work. The three pillars of our work are:
Know: Building knowledge of best practices, data, and research.
Respond: Fostering multidisciplinary response and intervention.
Prevent: Uniting South Dakotans in prevention efforts by creating trauma-informed communities.
Event Highlights
Creating Change through Community: The Work of CPCM
Learn how the work of CPCM and multidisciplinary partners is making a difference in communities across South Dakota.
The Building of a Tree House: Keynote from Terri Mielitz, Program Director, East Central CASA Watertown
In her personal story of building resiliency, Terri reflects on building tree houses as a child with her brother and again as a young mother with her sons.
About Terri:
A history of childhood trauma turned into a placement in foster care and eventually a kinship placement. As a teen and survivor of emotional, physical, and sexual abuse, Terri felt the effects of a system that did not quite work for her. This began her story of fighting for children through education on childhood trauma and the long-term effects, all while fighting for her own resilience. Terri has grown from a child that was in the system to a passionate advocate.
Resilient Communities: Codington County Recognition
Join us in celebrating Watertown and Codington County's recognition as a Resilient Community, a multi-month process of building the framework to know, respond, and prevent child maltreatment.
Thank you to our Hope Sponsor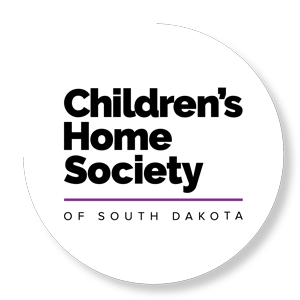 Thank you to our Partners Sponsors