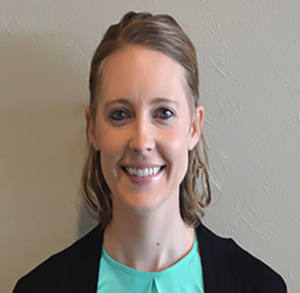 Beth Dokken serves as the Division Director of Family and Community Health within the South Dakota Department of Health.
Beth received her Bachelors of Science in Nursing from South Dakota State University in 2008. Beth has five years of experience working as a Registered Nurse in the acute care and long term care settings. Beth started working for the Department of Health in August 2020. Prior to joining the Department of Health, Beth worked for the South Dakota Department of Human Services for seven years, serving within the Division of Long Term Services and Supports.
Beth lives in Pierre with her husband and three children. She has a passion for her and her team's work to help improve the health, safety, and quality of life of infants, children, and adolescents across the state.