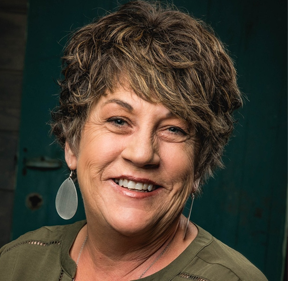 Terri Mielitz earned her M.A. in Educational Leadership in 2010 from South Dakota State University. Terri has her associate in social work.
Terri and Neal have been married for 35 years and have five adult children and many grandchildren. Neal is a lifetime farmer and their two youngest sons have taken over the farm since his retirement.
Terri has 12 years' experience as a licensed foster parent in South Dakota. She has 10 years' experience working for Children' Home Society as a Family Development Specialist. Terri started working for East Central CASA in August 2019 as a Volunteer/Case Manager in the Brookings office and was promoted to Program Director in the Watertown office in 2020.
A history of childhood trauma turned into a placement in foster care for Terri as a teenager and eventually a Kinship placement after she ran away from the foster home. Living on the streets as a teen and survivor of emotional and sexual abuse she felt the effects of a system that did not quite work for her. Having no voice and no true advocate led to a lifetime of fighting to help children be heard and protected.
"As a young mother I went to college and changed my story and gave my children and hopefully many others a future that looked brighter than mine.
No one who knew me in my youth, including myself, would have predicted a life of anything other than prison or death for me."